Commercial and Industrial Electrical Installations
Multi-Family and Residential Electrical Installations
Design / Build / Engineering Services
Parking Lot Lighting with Bucket Trucks
Video Surveillance/Security Systems - CCTV
Communications and Telecommunication Systems Installation
Fire Alarm and Home Automation Systems Installation
Permanent Electric Generator Installation and Service
Access Systems / Security
Job estimates and solution concepts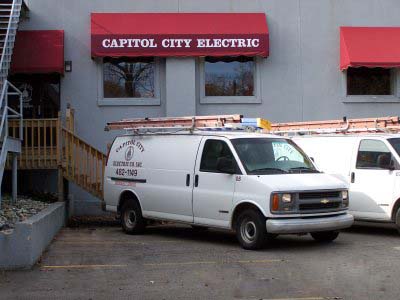 Capitol City Electric has been providing electrical services in the Mid-Michigan area since 1965. We provide electrical residential, commercial and industrial contracting services. We are an experienced design & build electrical contractor where our goal is to keep your project on-time and under budget. We approach every client and general contractor with the specific intent of creating a partnership of trust and professionalism.