Generator Installations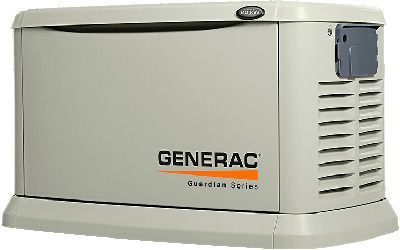 When an interruption in your electrical service occurs, the automatic switch signals the generator to power up. Security for your home! Quickly and smoothly the generator begins delivering electricity and within seconds, your home or business is back to normal with you generating electricity from your own private power plant.
In 2014 Michigan had 495 Outages statewide. These outages affected over 1 million utility customers. Equipment failures, planned outages, strong storms, ice and snow left over 15,000 consumers in Clinton, Eaton and Ingham Counties without power for an average of 28.5 hours.
We install standby generators for those customers who desire an automated back-up power solution or we can provide an installation for a portable generator for those who are looking for a more economical solution. Don't be left in the dark when a power outage strikes. We install Generac Generators as well as several others depending on customer preference and/or availability.
Please give us a call today to get a quote on an installed generator solution to fit your individual or business needs. This system will provide critical power when your local utility company can't!